PROVIDE A HEALING TOUCH EVERY DAY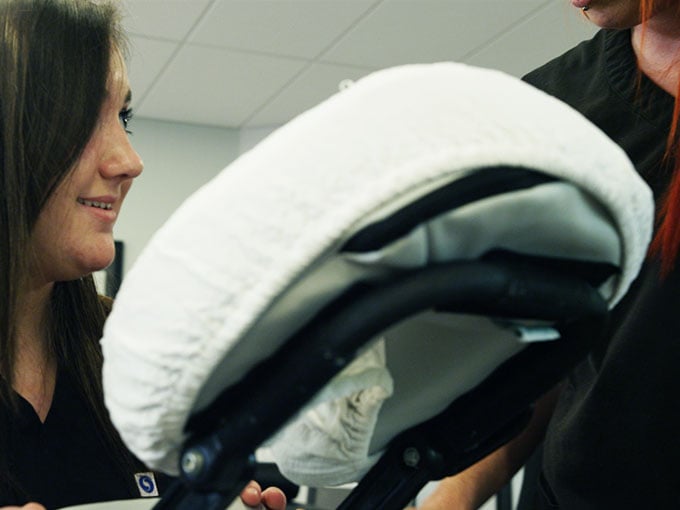 Massage Therapist FAQ
You Have Massage Therapist Training Questions. We Have Answers!
From which massage therapist school is the best to researching massage careers, there are a lot of things to consider before you throw yourself into a career-building program. We're here to answer as many of the "how to become a massage therapist" questions as possible:
How does the campus Massage clinic work?
The clinic gives you a head start on your massage therapy career. It runs as a real massage therapy business where you will learn the business side of a massage clinic. You will perform full body and chair massages depending on the client's requests.
What if I want to start my own business?
PCI helps you plan your success during the class, "Career Success for Massage Therapist," which covers resumes, interviewing, and small business planning.
What is the job outlook for the field?
Employment of massage therapists is projected to grow 22 percent from 2018 to 2028, much faster than the average for all occupations. Continued growth in the demand for massage services will lead to new openings for massage therapists.**
Where would I work?
Massage therapists work in an array of settings, such as spas, franchised clinics, physicians' offices, hotels, and fitness centers. Some massage therapists even travel to clients' homes or offices to give a massage.
Are You Ready to Become a Massage Therapist? Take Our Quiz!
Take The Pinnacle "Career Training Readiness Quiz"
The fun, online quiz takes 3 minutes to complete. You'll get a personalized report to identify your strengths and social style plus the training and positions you're best suited for.
Get Your Career Training Readiness score now.
* - Program length is assuming continual full-time enrollment and satisfactory academic progress.
** - Median salary information and projected job growth is from: Bureau of Labor Statistics, U.S. Department of Labor, Occupational Outlook Handbook, Massage Therapists,
on the Internet at https://www.bls.gov/ooh/healthcare/massage-therapists.htm (visited December 28, 2019).
Program Length
25 Weeks*
Est. Median Salary
$19.92 Hourly | $41,420 Annual**
Who Hires PCI Grads
Massage Envy
Massage Heights
Plaza Day Spa
New Life Massage
Mathney Chiropractic
Beauty Brands