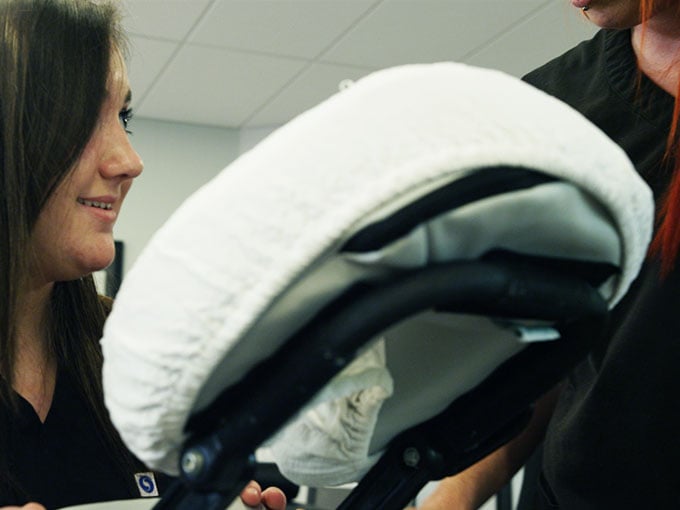 PCI's holistic Massage Therapy program will give you the hands-on career you have been looking for. Our seven-month program will empower you with the many styles of massage such as sports, Swedish, deep tissue, as well as advanced modalities like reflexology and reiki. Realize your potential as a Massage Therapist and get started today.
JOIN THE HOLISTIC FIELD OF MASSAGE THERAPY
Career Centered Courses
Foundations of Massage
Spa Modalities
Holistic Therapies
Massage for Special Populations
Career Success for Massage Therapist
Hands-on Learning
Our on-campus clinic gives you the hands-on learning you need to gain confidence and fine-tune your skills. By graduation, you will have the tools you need to build your successful Massage Therapy career and take the Massage and Body Work Licensing Examination (MBLEx).
Are You Career Training Ready? Find Out!
Take The Pinnacle "Career Training Readiness Quiz" The fun, online quiz takes 3-minutes to complete and you'll get a personalized report. Identify your strengths and social style plus the training and positions you're best suited for. Get Your Career Training Readiness score now.
* - Program length is assuming continual full-time enrollment and satisfactory academic progress.
** - Median salary information and projected job growth is from: Bureau of Labor Statistics, U.S. Department of Labor, Occupational Outlook Handbook, Massage Therapists,
on the Internet at https://www.bls.gov/ooh/healthcare/massage-therapists.htm (visited December 28, 2019).
Program Length
40 Weeks*
Est. Median Salary
$19.92 Hourly | $41,420 Annual**
Who Hires PCI Grads
Massage Envy
Massage Heights
Plaza Day Spa
New Life Massage
Mathney Chiropractic
Beauty Brands