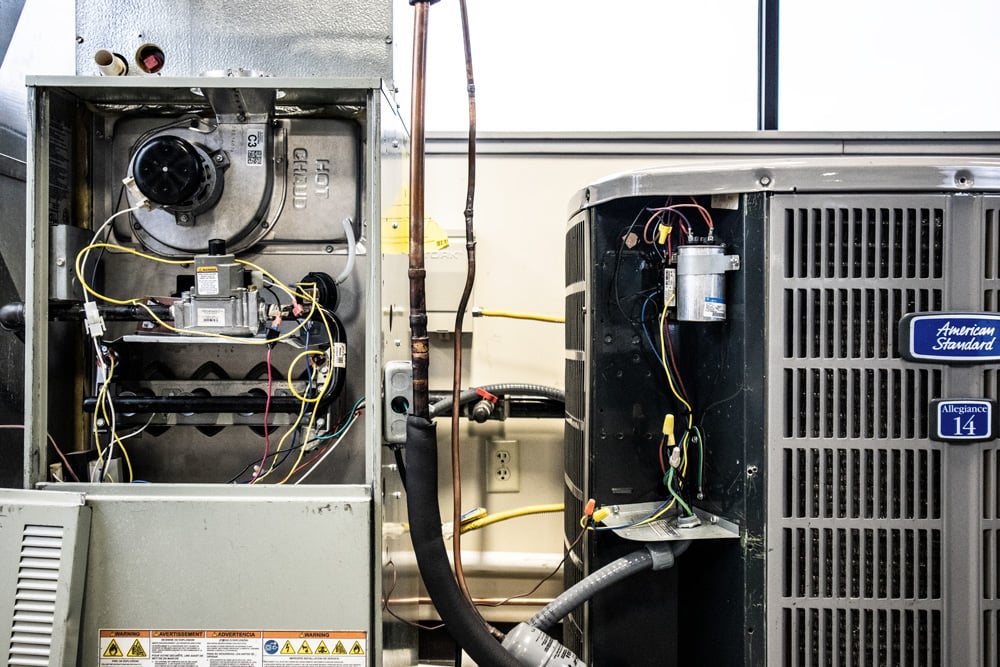 Pinnacle Career Institute's Online HVAC Technician Program is designed to provide individuals with the skills and knowledge needed to repair, install, service, and maintain the operating condition of heating, air conditioning, and refrigeration systems. Additionally, our program includes instruction in diagnostic techniques, the use of testing equipment, and the principles of mechanics, electricity, and electronics related to the repair of heating, air conditioning, and refrigeration systems.
Graduates are fully prepared for entry‐level positions including, but not limited to, A/C Tech; HVAC Installer; HVAC Mechanic; HVAC Service Tech; HVAC Specialist; HVAC Tech; HVAC Technician; Service Technician.
Please note this course includes a residential component in Kansas City, Missouri, for 10 consecutive days.
At the core of this next-level capstone course is an 80-hour boot camp in Kansas City, Missouri. This time provides a review of program learning objectives, as well as the opportunity to learn and practice program competencies including:
• Furnace installation and service
• Creation of air distribution systems
• Testing AC circuits and components
• Assembly of copper, plastic, and carbon steel piping
• Installing vent systems
• Fabrication and installation of sheet metal and fiberglass duct systems
• Installation and maintenance of heat pumps
• Installation and service of compressors
• Using refrigerants and lubricating oils
This course also includes resume writing, interviewing, and job search skills.
Arrangements for air travel to Kansas City, Missouri, lodging, and program‐related local transportation are provided during the boot camp. These costs are included in program tuition. Discretionary incidental expenses are the responsibility of the student. Students should plan to be in Kansas City, Missouri for ten consecutive days; additional time may be required for travel.
Major Equipment List:
Variety of hand tools, electrical training boards, metal benders, refrigeration training units, walk-in cooler and freezer, small refrigeration units, rooftop package units, electric air handlers, heat pumps, torches, recovery units and drums for refrigerant, vacuum pumps, nitrogen bottles, 3 phase motors, DC trainer.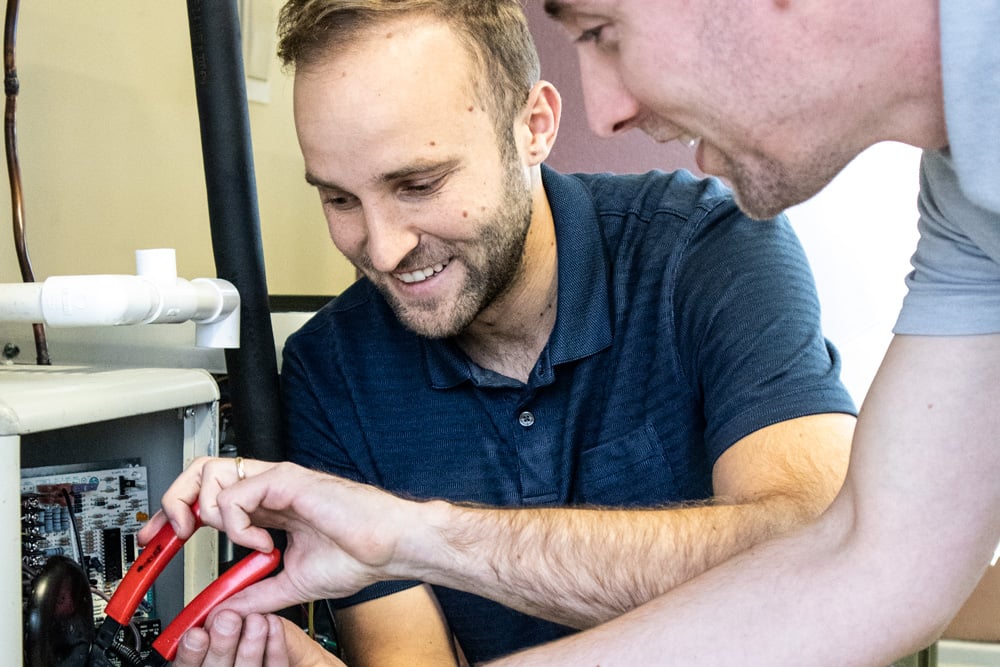 The PCI Experience
At PCI, your experience is what matters most to us! We strive to support your educational journey before, during, and after you graduate. When our students succeed, we succeed- that's the PCI Difference!
Learn more about how PCI stands out among other career schools. Contact us today for more information.
Pinnacle Career Institute is accredited by the Accrediting Commission of Career Schools and Colleges (ACCSC). The Accrediting Commission of Career Schools and Colleges (ACCSC) is a recognized accrediting agency by the U.S. Department of Education.
Are You Career Training Ready? Find Out!
Take The Pinnacle "Career Training Readiness Quiz" The fun, online quiz takes 3 minutes to complete. You receive a personalized report that identifies your strengths and social style plus the training and positions you're best suited for. Get Your Career Training Readiness score now.
Program Length
40 Weeks
Program length is assuming continual full-time enrollment and satisfactory academic progress.
Salary and Job Outlook
To Find Out More Information about Estimated Salary and Wages go to the U.S. Bureau of Labor Statistics, Occupational Employment and Wage Statistics - HVAC Technicians. Please click on the link below