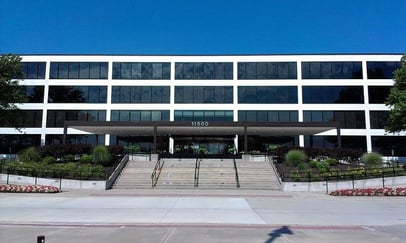 PCI's North Kansas City campus is located in the historic TWA building near KCI on Ambassador Drive. The half circle drive, front walk and entry are previews to grandeur of the building's enclosed courtyard. This courtyard is a great place to unwind during class breaks.
Classrooms
The program labs offer true-to-life setups to develop new skills. The basement of the building includes our newly renovated climbing lab. We also have our practice climb towers nearby - so you can experience and get certified in climbing a tower or turbine.
Address
11500 N. Ambassador Dr.
Kansas City, MO 64153